Pride @ Work: Dave Ciliberto, DEI leader and educator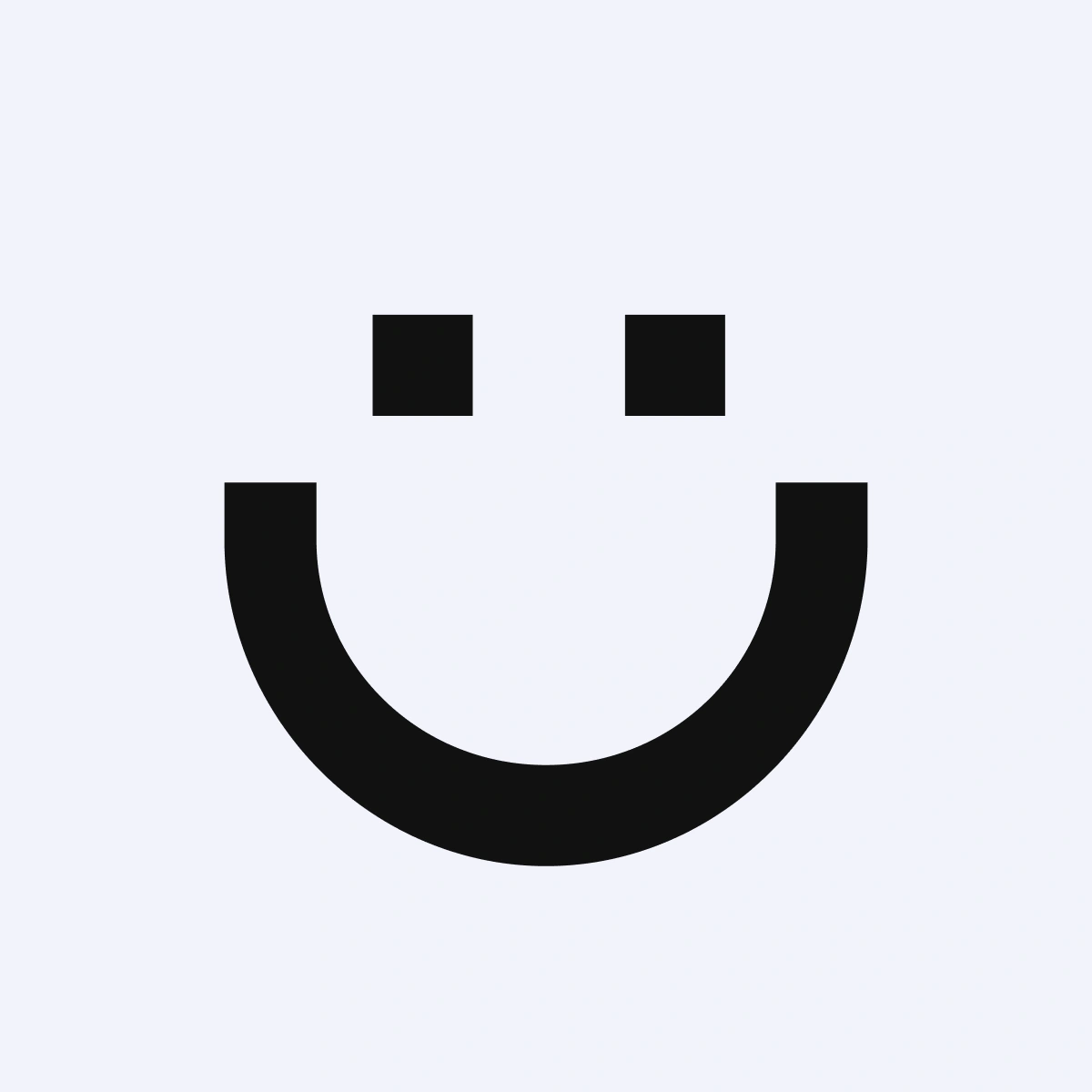 Over 400 anti-LGBTQ+ bills have been introduced in state legislatures across the US since the start of 2023. This Pride Month, Dandi is speaking with leaders across the DEI space to learn what Pride means to them, and how organizations can support LGBTQ+ employees at a time of increased political attack.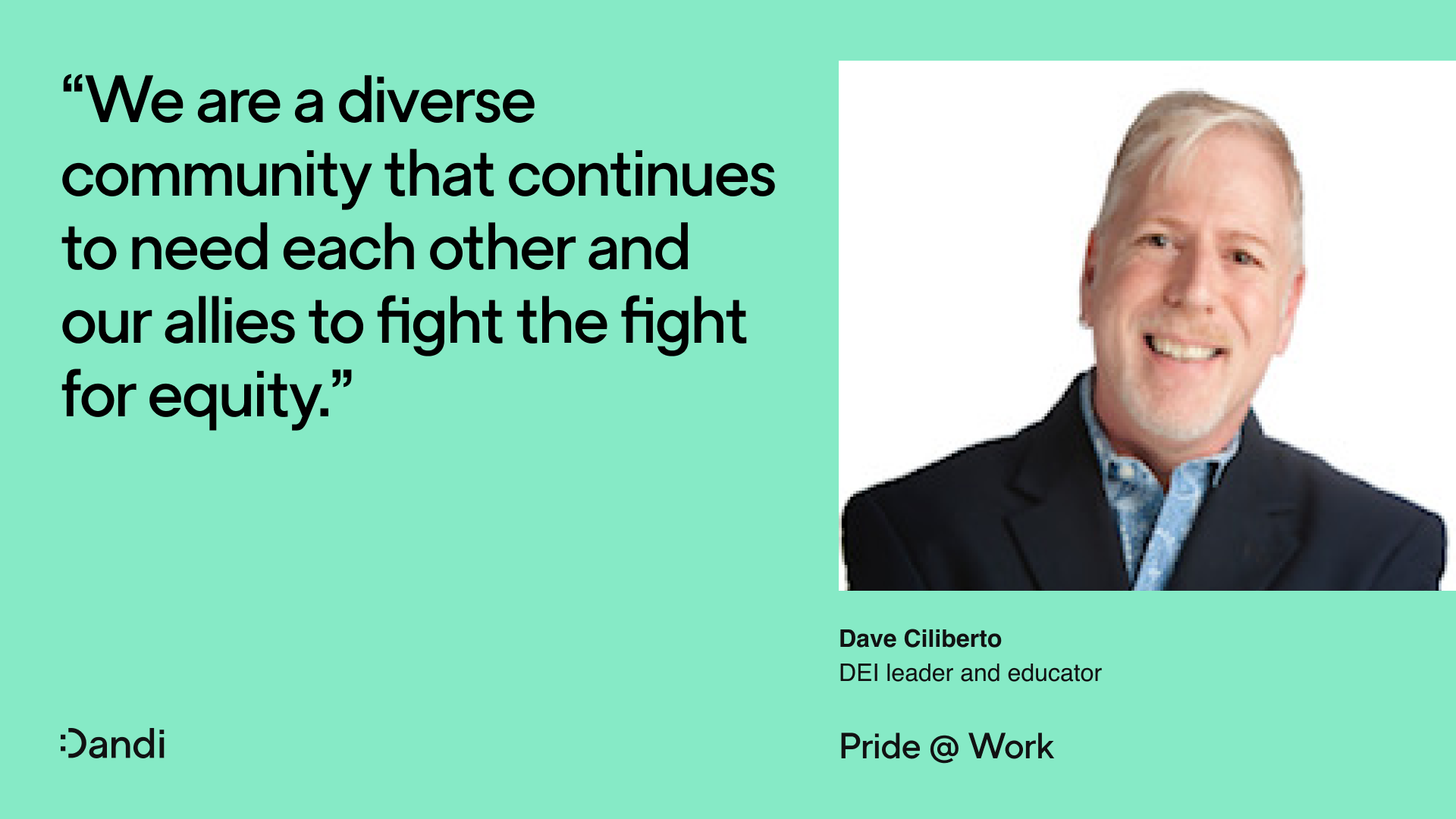 As a DEI leader with over 25 years of executive experience, Dave Ciliberto advises Fortune 500 businesses, nonprofits, higher education institutions, and government sector clientele on a range of issues, including inclusion, engagement and equity; organizational development; and anti-harassment training.
He's also an adjunct instructor at Cornell University ILR, where he leads several courses on DEI, including Emerging Trends, DEI Councils, Education & Training, and ERGs.
Here's what Dave has to say about Pride.
What does Pride Month mean for you?
Pride Month is a chance to remind ourselves and others that we are here and we have overcome so many obstacles to be out and proud of who we are and that we matter. We are a diverse community that continues to need each other and our allies to fight the fight for equity.  
In many places across the country, the rights of LGBTQ+ folks are under renewed attack. What are some ways that employers can show up for their employees at this particular moment?
There are over 417 anti-LGBTQ bills introduced in state legislatures across the US since the start of the year (according to the American Civil Liberties Union data as of April 3rd, 2023). It's getting worse each year. HELP us fight back! 
At a minimum ensure that your workplace is safe for us. Educate around biases, inappropriate behaviors, bullying. Seek feedback from out LGBTQ+ employees, ask if the organizational culture is safe, what is working well, what needs attention for a safe and secure workplace culture.
We do need the help of our allies at work and elsewhere to push back on the anti-LGBTQ legislation and politicians who create that legislation. We are under attack by many politicians and some of their followers for just existing as ourselves, not pretending to be someone else, just as human beings in the human race that we are part of. 
The best support is not supporting the anti-LGBTQ legislation and going against the politicians who do support it. Be verbal about the discrimination that LGBTQ+ folks will face, write to your representatives, call your representatives, express your frustration, anger, disgust—whatever you are feeling about the inequity of how we (LGBTQ+) are being unfairly treated. All we want is what straight people have, but we do not. 
I know a lot of straight allies and I THANK them all. For those who aren't I typically ask—When did you decide to be straight? "I am just straight," they say. Well I didn't decide to be gay—I just am—and I am proud of who I am and know my life is harder. I can't freely kiss or embrace my husband without fear of verbal or physical attacks depending upon where I am in the country and world. Try to live like that yourself.
How are you celebrating Pride this year?
This year I won't be marching in the Pride parade as I have done before (okay many years ago when I was younger lol) though I will be a speaker during Pride month at several organizations and I will be on many LGBTQ+ panels this June. 
Personally I will celebrate with my husband and close friends while we are at the Pines in Fire Island (this is a predominantly LGBTQ+ community and majority and we do welcome our straight family and friends but it is nice to be the majority) enjoying our community and the beach. 
We celebrate in the Pines now since even in parts of NYC it isn't safe for us (LGBTQ+) especially since I was recently called the f-word in my own neighborhood where I used to feel safe. That is a story for another time.  
What's a favorite Pride celebration you've been part of?
Being on LGBTQ+ panels is my favorite Pride celebration and I am thrilled I get to share my lived experiences with audiences who are interested in hearing and learning about them. I am honored to be part of any organization who wants to celebrate us and create a safe workplace culture for us. 
What's one tip you have for other orgs that might want to celebrate Pride, but don't know where to start?
The first place to start is if you have an ERG (Employee Resource Group) for LGBTQ+ employees to see what is important to the members. If you don't have a LGBTQ+ ERG then I'd start with a Pride panel (I know you see a pattern here—panels are my favorite). 
If this is new I would suggest bringing in a guest speaker to set the stage about psychological safety, storytelling and sharing about successes and challenges one has faced based upon one's identity. Next, if an organization wants to do more to connect people, and you have skilled facilitators, you can organize small roundtable discussion to have others share their lived experiences.