 Build a data-driven DEI program
Dandi delivers everything you need to advance your DEI efforts.
Request a demo
Unify your DEI data
DEI data is often siloed across the HR tech stack. Dandi brings it all together, generating over 10 million unique new insights.
Measure across every intersection
DEI doesn't work without intersectional measurement. With Dandi, your business gains the subject-matter expertise and high-powered machine learning needed to measure across race, ethnicity, sexual orientation, disability status, age, and more.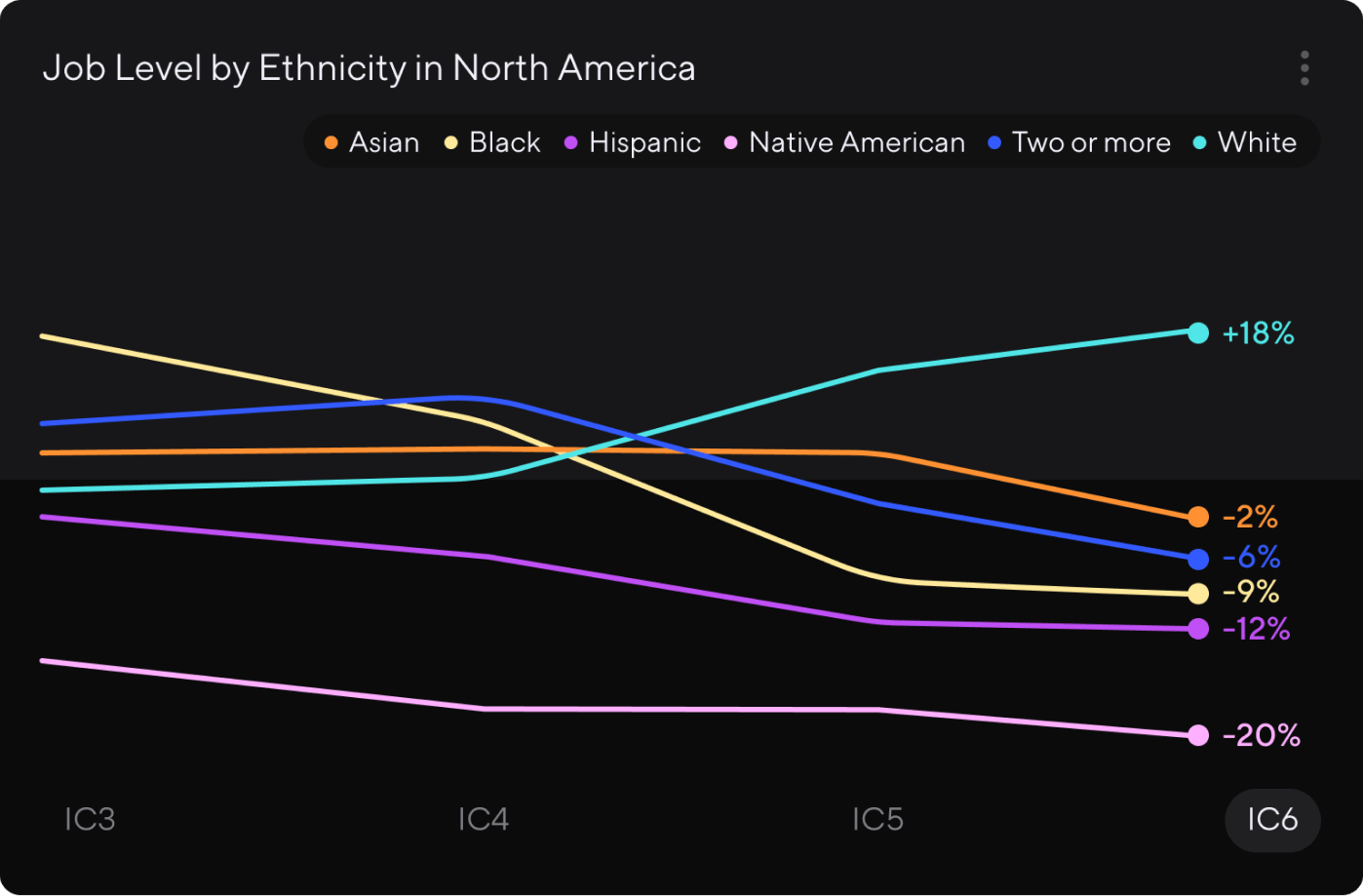 DEI teams need the ability to share insights in clear, compelling ways. Whether you're sharing with internal or external audiences, Dandi makes it easy to let the numbers do the talking. 
Always-on compensation analytics
Traditional comp analyses are slow and expensive to deploy. Dandi runs pay audits in minutes, as often as you like.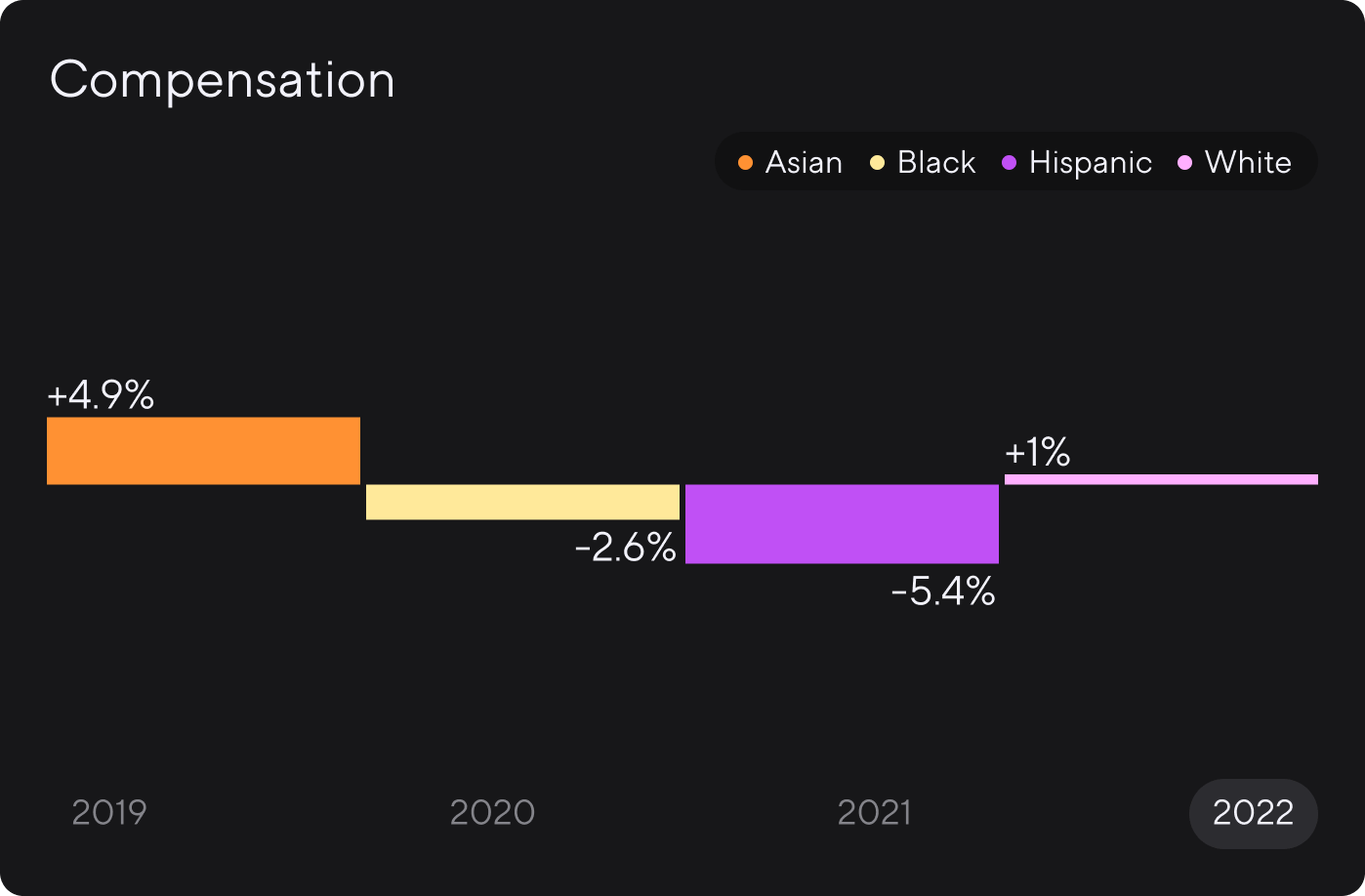 Hands-on service
DEI is a journey. Whether your team is just getting started, or looking to run more advanced programs, our team of DEI experts is here to support you every step of the way.