 Set your DEI program up for success
Define, track, and reach your DEI goals with Dandi data-driven insights.
Request a demo
Track key DEI metrics across departments, business functions, and more—all in real time. Build your own dashboards for custom tracking, or use dashboard templates to get started faster.
All your DEI data, all in one place
Dandi unifies all the data in your HR stack, revealing valuable new insights across the employee lifecycle.
Measure across every intersection
Forget about pivot tables. Dandi allows you to measure across every intersection imaginable—all in real time.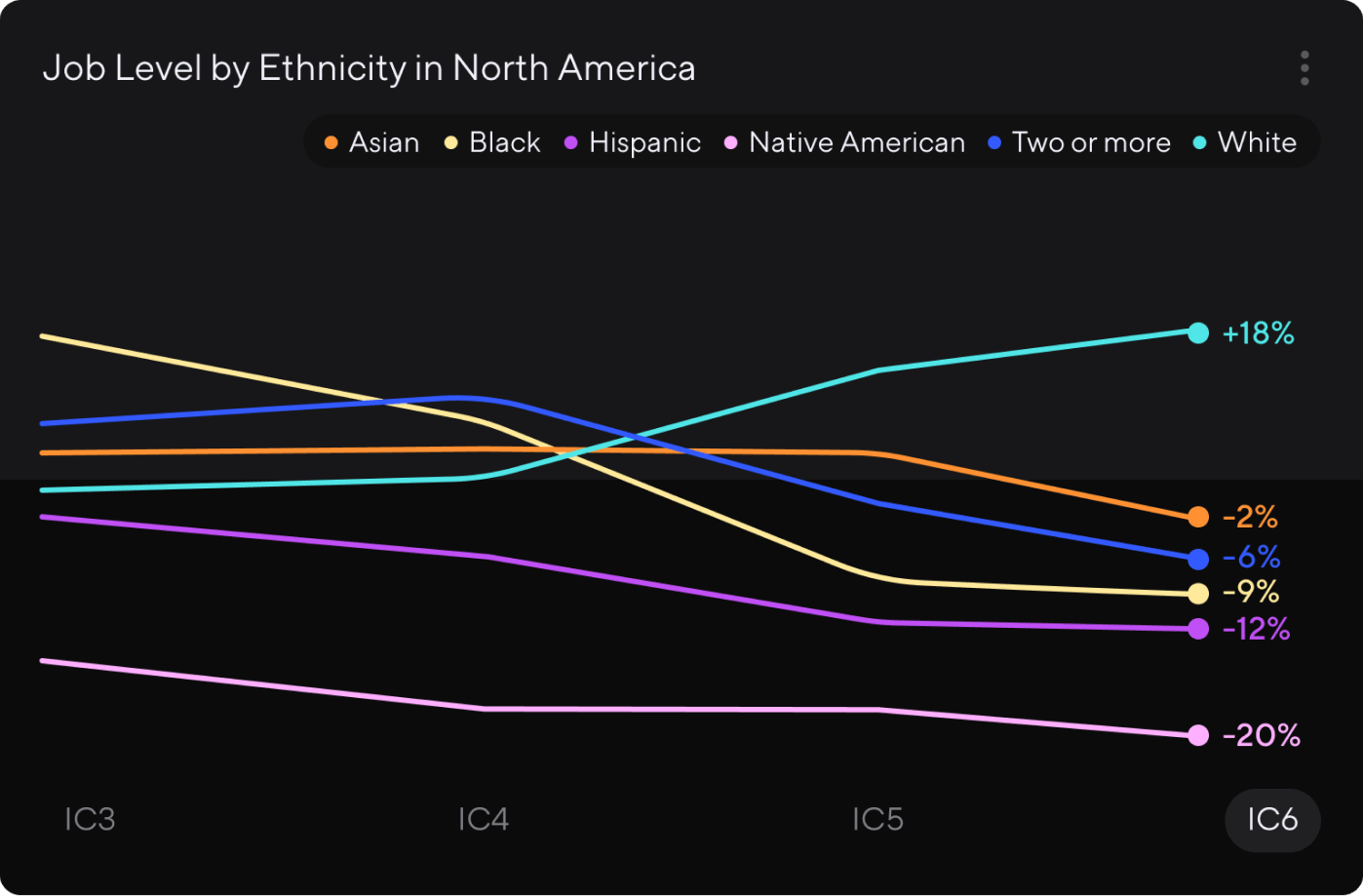 Export key visuals, seamlessly
Export any Dandi graph or dashboard to Powerpoint or Google Slides. Whether you're sharing with internal or external stakeholders, Dandi makes it easy to let the numbers do the talking. 
Run pay audits in minutes, not months
Find and fix pay gaps with Dandi's real-time compensation analytics.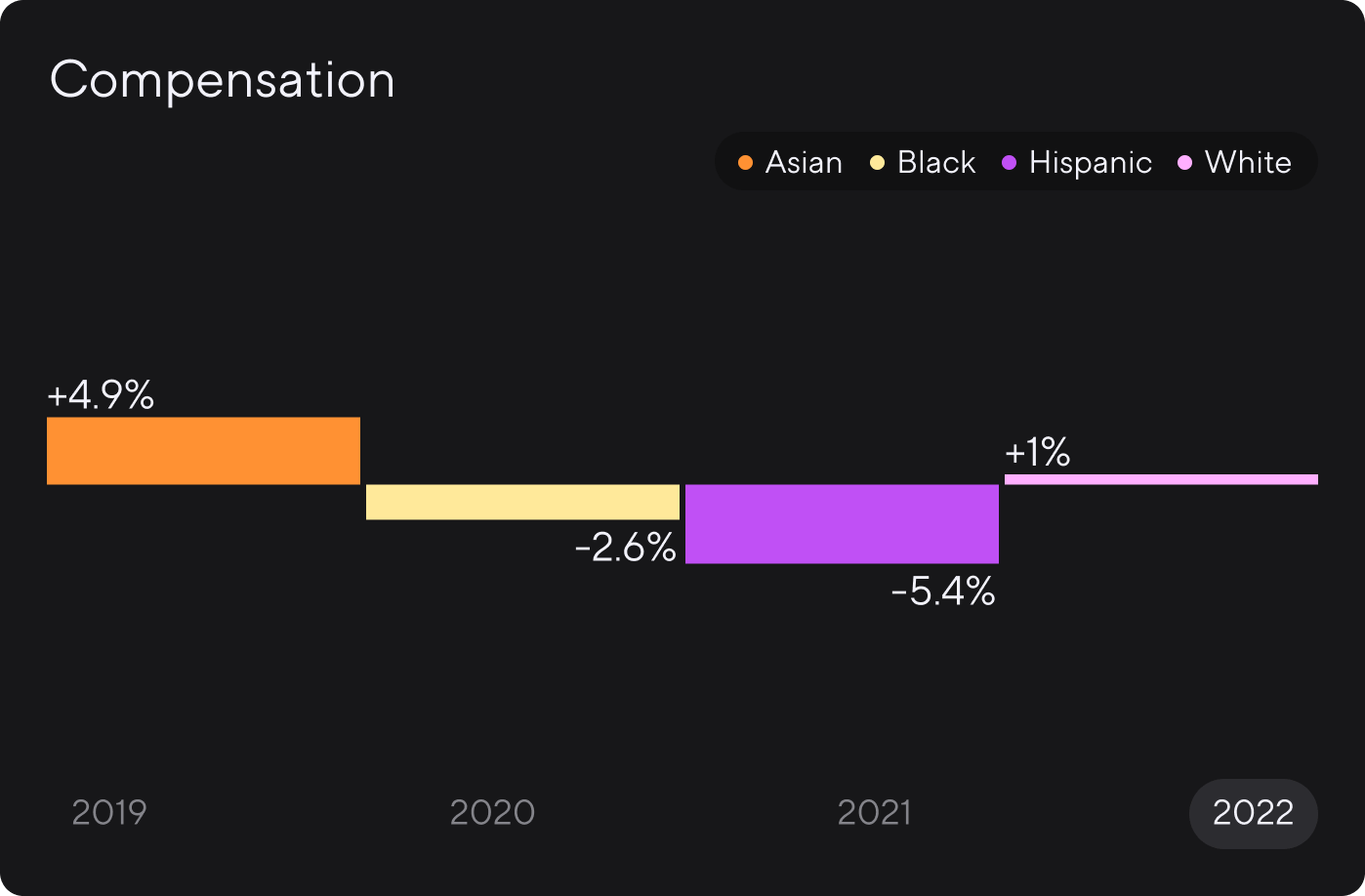 See clear results
Our new Timeline feature helps you see exactly how DEI efforts impact employee experience.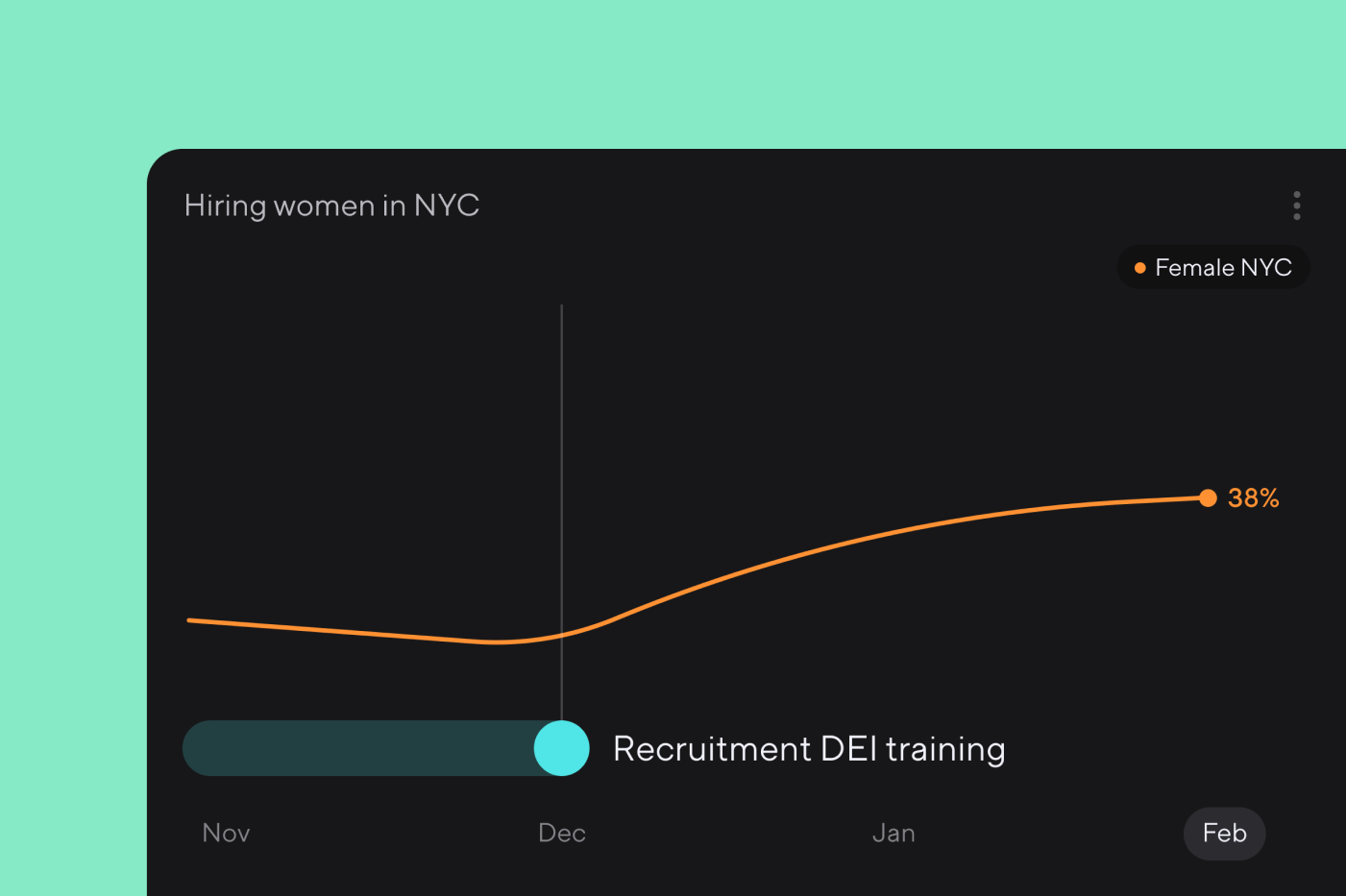 Hands-on service
DEI is a journey, and we're with you every step of the way. Whether you're just getting started, or looking to run more advanced programs, our expert team is here to help you reach your goals.