Pride @ Work: Larry Womack, HubSpot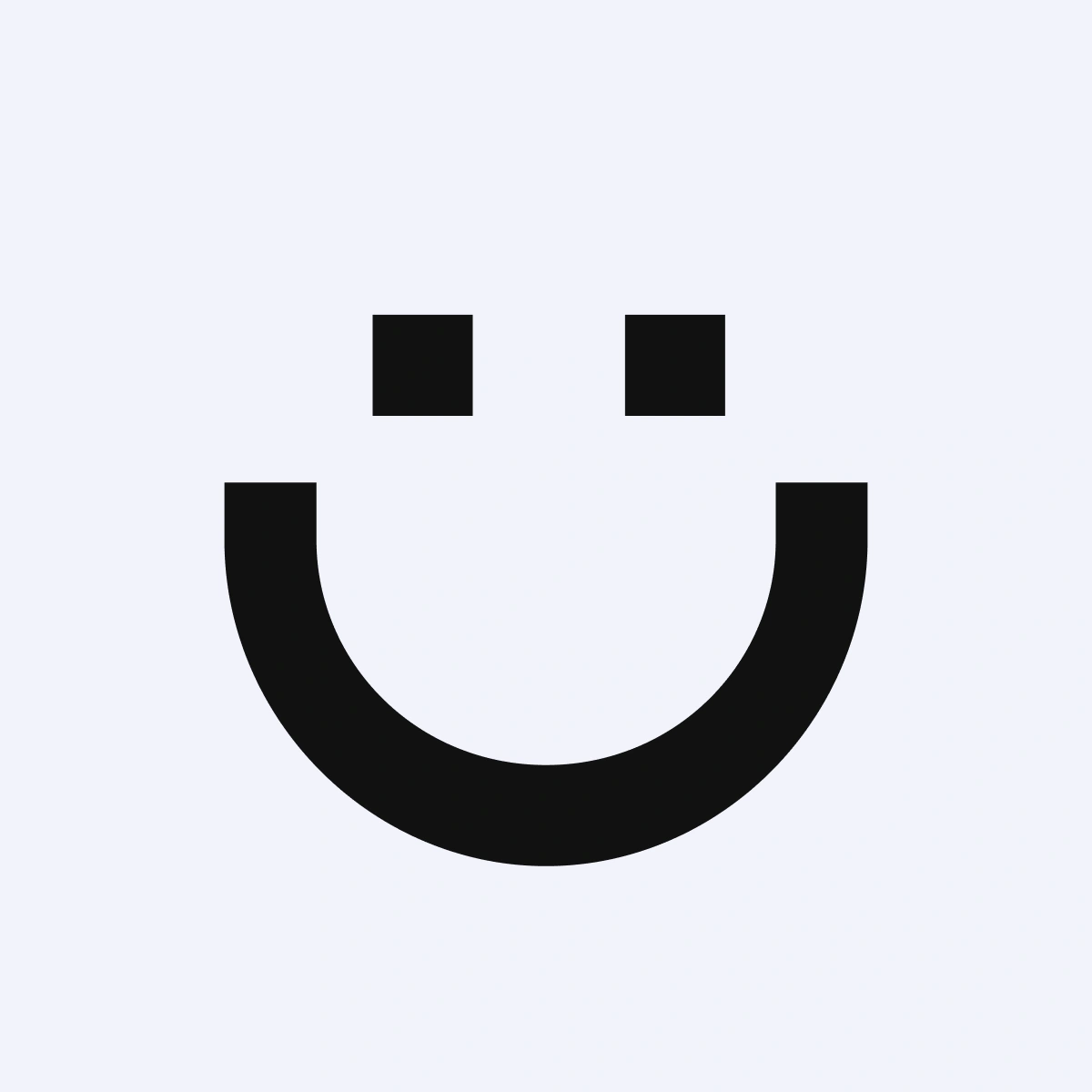 Over 400 anti-LGBTQ+ bills have been introduced in state legislatures across the US since the start of the year. This Pride Month, Dandi is speaking with leaders across the DEI space to learn what Pride means to them, and how organizations can support LGBTQ+ employees at a time of increased political attack.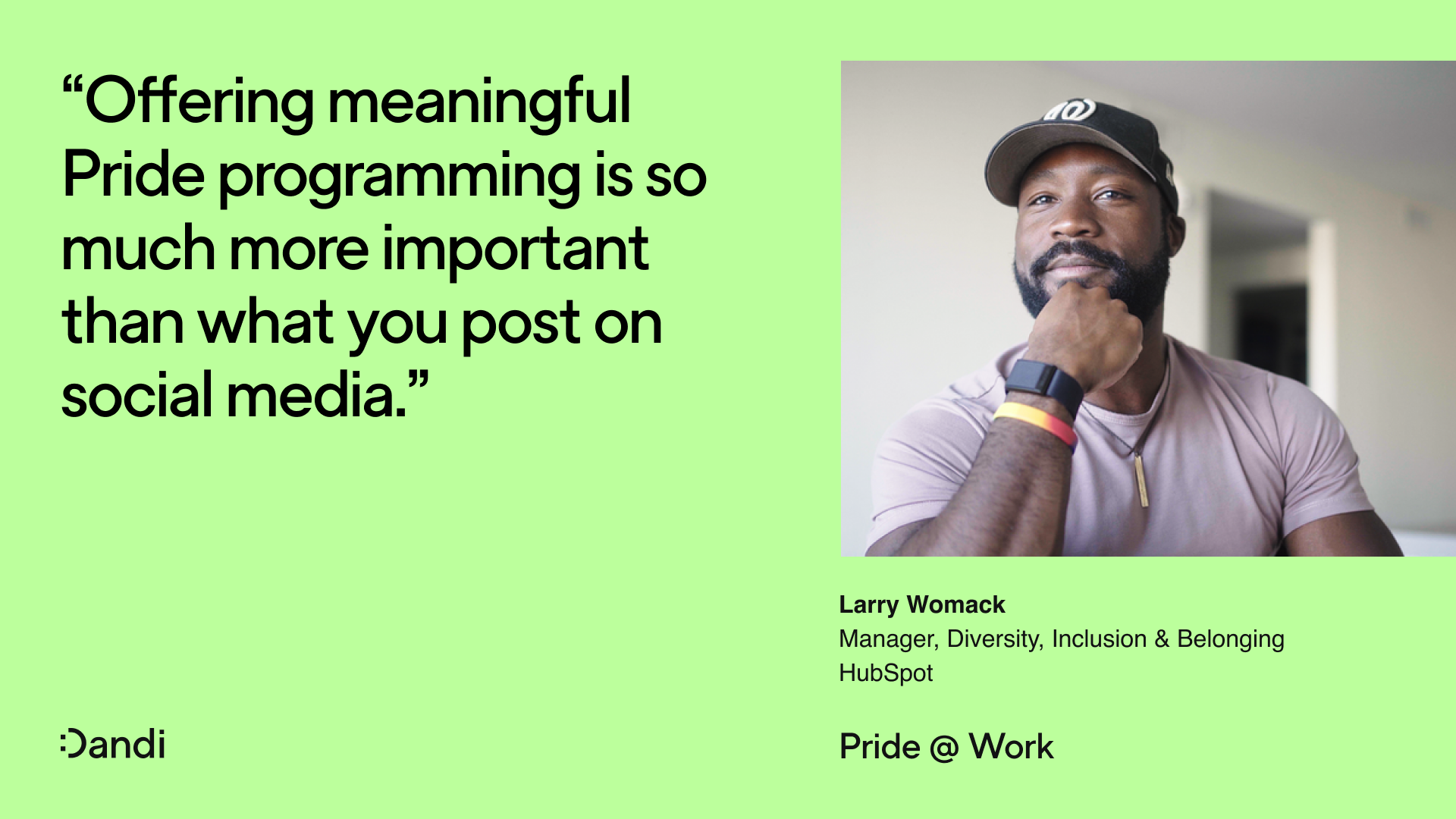 Over a career spanning more than a dozen years, Larry Womack has led DEI programs and initiatives at startups, non-profits, and consultancies.
Today, Larry is a manager on the Diversity, Inclusion & Belonging team at HubSpot, where he oversees community programs and employee resource groups (ERG's) across HubSpot's global offices.
From leading DIY Pride celebrations at previous jobs, to coordinating global celebrations like this year's festivities at HubSpot (more on that below), Pride has always been an important aspect of Larry's life and work.
Here's what he has to say about Pride this year.
What does Pride Month mean for you? 
Unapologetic Authenticity and Joy.
Pride was the first time I had been around so many queer people of all backgrounds and I have never felt so much joy exude from my body. Since then, I have been fortunate enough to have gone to numerous Pride celebrations around the world and it honestly is just such a fantastic experience. Every single person can be themselves unapologetically. I try to live that way day to day but Pride month it's on overdrive. 
In many places across the country, the rights of LGBTQ+ folks are under renewed attack. What are some ways that employers can show up for their employees at this particular moment? 
Lead from the top and the front. Executives should be amplifying these voices and using their power to influence in these areas. 
Center the people who are most marginalized. That would be trans and non-binary people and more explicitly trans and non-binary people of color. It's important that we show up and support them, elevate their experiences, ensure that our leaders are trained on how to support gender diverse employees, and educate all employees on what gender identity is and its impact. 
This will allow folks to have more empathy and understanding for our trans and non-binary siblings and not just avoid the topic because of fear that they might get something wrong. 
How are you celebrating Pride this year at HubSpot? 
So much!!!! We have a variety of in-person and virtual events across the month. Our theme is Queer Joy and one big event—because everyone in the company, across the globe can get involved—is Growing With Pride where employees complete challenges daily online and each point goes towards charitable donations for regional LGBTQ+ charities globally.  
Challenges include things like taking a moment for yourself during the day to breathe to sharing content from queer creators to our Pride 5k where HubSpotters run, walk, or sashay (anything they're able to do) and take a picture and share it within our LGBTQ+ Community. 
People get so involved and it's really cool to see people participating across the globe. It's almost like our own little Pride Parade over the last couple of weeks of June!
What's a favorite Pride celebration you've been part of?
This is the hardest question to answer. Honestly, I think any time I go to city's Pride that I haven't been to. I try at least once a year to go to a Pride that I haven't been to before, big or small. It's really cool to see people from around the world celebrating in a similar fashion and just shows how grand and expansive our community is. 
What's one tip you have for other orgs that might want to celebrate Pride, but don't know where to start?
Get feedback from your LGBTQ+ employees, first and foremost. Not everyone needs something flashy. A lot of companies will sponsor a Pride parade or partner with a charity to get their names out there but is that what the community wants? 
Then start small. Have someone in your leadership team talk about why Pride is important to them as an ally. Have your leaders be visible. I think meaningful programming is more important than what you can post on social media. Think about the stories that are most important and find a way to tell those either by bringing a speaker in or giving employees the opportunity to attend something externally.